Progress Florida Education Institute (PFEI) engages in research, analysis, and educating Floridians. We empower our fellow citizens to address the challenges facing Florida.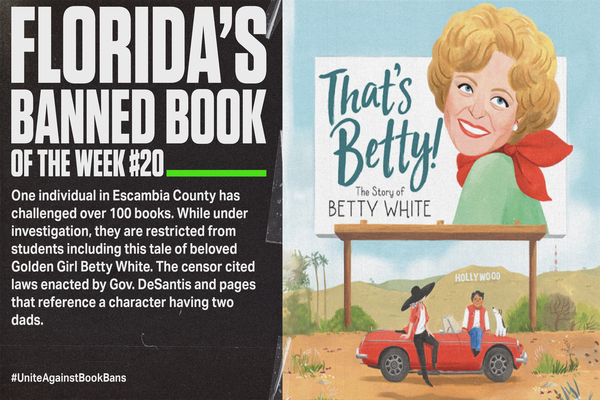 An Escambia media specialist recently resigned after her workdays became consumed with book challenges. She told Pensacola News Journal her departure was, "an escape from the Florida Legislature that was making young adult literature the enemy." #UniteAgainstBookBans
Read More »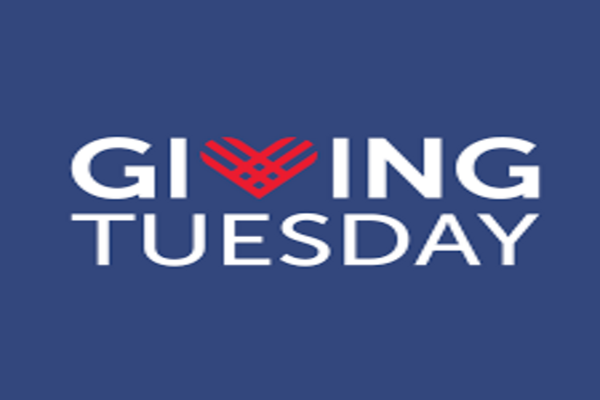 As we prepare to gather with family and friends to give thanks and kick off the holiday season, we wanted to start by thanking our amazing Progress Florida network members and supporters like you.
Read More »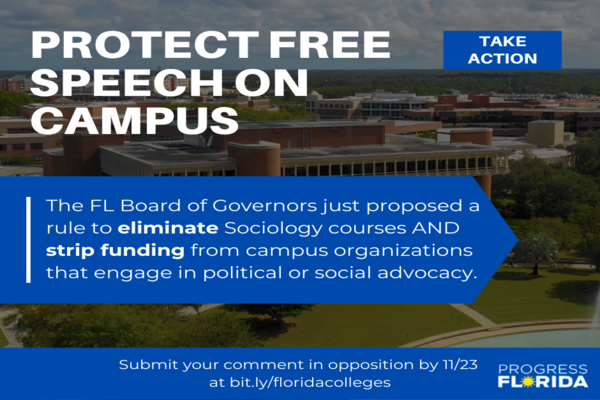 From the civil rights movement to women's suffrage, from marriage equality to combating climate change, every societal advancement in modern history has strong ties to student activism on college campuses. Gov. Ron DeSantis wants to end that.
Read More »
We can't move Florida forward without your support. Your tax-deductible donation supports PFEI's efforts to address the challenges facing Florida, and countering the powerful interests that are blocking progress.