Are you as shaken as we are? So many happenings on the reproductive rights front these past few months. Let's review recent developments:
To be clear, abortion is still legal up to 15 weeks in Florida. The six-week abortion ban, passed by the state Legislature and signed by Ron DeSantis in April, has not gone into effect yet, so if you or someone you know has an appointment, keep it.
On April 21st the U.S. Supreme Court blocked a lower court decision banning or limiting the FDA-approved use of the abortion pill mifepristone for the foreseeable future.This leaves the case in the hands of the 5th U.S. Circuit Court of Appeals, which has scheduled oral arguments for May 17. However the 5th Circuit rules, the case will almost certainly end up back at the U.S. Supreme Court, with the potential for a decision in the case next term.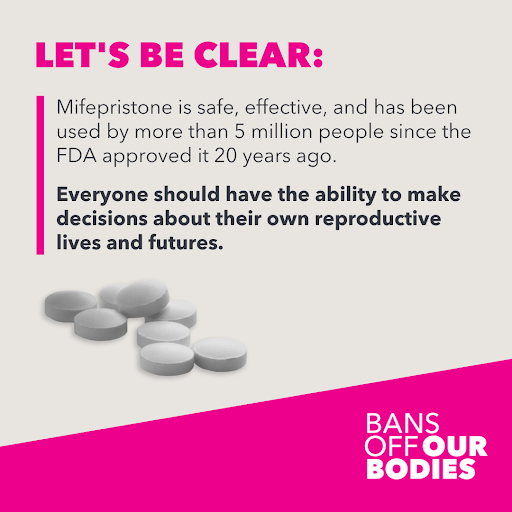 While the case proceeds through the courts, there should be no change in mifepristone availability by Florida providers.
It's our position that judges should not be able to interfere in accessing FDA approved medication abortion in the first place. The fact remains: no court decision will end medication abortion. The other abortion pill, Misoprostol, is used on its own (in higher dosages) around the world to end pregnancies, and is extremely safe and effective.  
Now more than ever we need to have critical information about how to safely get and use abortion pills – and be empowered to spread the word. 
Please join us at our next Self-managed Abortion, Safe & Supported (SASS) train-the-trainer webinar on May 16th from 2 P.M. to 4 P.M.
 The fight is far from over and we will not stop until access to medication abortion remains an affordable, convenient option in reproductive health care. 
Please join us for our next SASS training on Tuesday, May 16th.